Cancer Prevention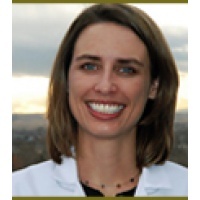 Laura Makaroff, DO Discusses February Being 'Cancer Prevention Month'
Laura Makaroff, DO is a senior vice president of Prevention and Early Detection for the American Cancer Society.  We thought since February is Cancer Prevention Month that it would be a good time to introduce her to GOMA.  Dr. Makaroff graduated from the Des Moines University College of Osteopathic Medicine in 2003.  She went on to do a Family Medicine residency at the University of Colorado and completed that in 2006.  Dr. Makaroff writes that, "My clinical practice life has included solo practice, FQHCs, and an integrated health plan/health care model. My current clinical practice is a very small, part-time membership model outpatient-only primary care model."  And when discussing her work for the American Cancer Society, she writes, "I started with the ACS in 2017 in cancer control and prevention. My current role at ACS is Senior Vice President, Prevention & Early Detection. In this role, I lead initiatives to improve cancer prevention and early detection through implementation of evidence-based strategies with community and health system partners across the nation."
We asked Dr. Laura Makaroff some questions about the topic of cancer prevention and early detection.  Her responses are noted with LM:
There are so many "cancer months". How does February as Cancer Prevention Month differ?
LM: I'm not really sure, but I think that Cancer Prevention Month gives us an opportunity to think about cancer prevention as a whole and not just by cancer type including opportunities for primary prevention through reducing obesity, increasing physical activity, improving healthy eating, reducing tobacco use, and reducing the misuse of alcohol.
Since HPV vaccinations in Georgia seem to lag behind the rest of the nation, what updated information about HPV vaccinations should docs know? Is it a fair way to promote HPV vaccine as a "cancer prevention vaccine"?
LM: Yes, absolutely on HPV vaccine as cancer prevention. HPV vaccination works. Infections with the HPV types that cause the most cancers and genital warts have dropped 71% among teen girls since children began being vaccinated. Docs in GA have the opportunity to reduce the burden of HPV-related cancers in their community through increasing HPV vaccination. The biggest predictor of HPV vaccination uptake is an effective recommendation from a clinician. For more information and resources for use in your practices, visit the HPV Roundtable.
What is the current information about low dose CTs of Chest as a tool to detect lung cancer at an early stage?
LM: Great info on lung cancer screening is available here: and here.
What is the current information about colonoscopies as a tool to detect colon cancer at an early stage? Is it fair to promote colonoscopies as a way to prevent colon cancer?
Colon and rectal cancer screening guidelines are here.
Importantly, there are options when it comes to colorectal cancer screening including:
1. Stool-based tests including fecal immunochemical tests (FIT) and multi-target stool DNA tests (mt-sDNA)
2. Visual (structural) exams of the colon and rectum including colonoscopy.
What is the current information about mammograms as a tool to detect breast cancer at an early stage?
LM: Breast cancer screening guidelines are here.
While PSAs have been downplayed as a screening tool for prostate cancer, doesn't the fact that prostate cancer's low chance of causing death make the guidelines a little unfair?
LM: Prostate cancer screening recommendations and rationale are here.
Pap smears were such a powerful way to reduce cervical cancer, and now it seems that guidelines are reducing their frequency. Please explain?
LM: Recently updated cervical cancer screening guidelines are here.
Cervical cancer was once one of the most common causes of cancer death for American women. The cervical cancer death rate dropped significantly with the increased use of the Pap test for screening. But the death rate has not changed much over the last 10 years.
In recent years, the HPV test has been approved as another screening test for cervical cancer. The HPV test looks for infection by high-risk types of HPV that are more likely to cause pre-cancers and cancers of the cervix. The HPV test can be used alone (primary HPV test) or at the same time as the Pap test (called a co-test).
Pancreatic cancer seems to becoming more common. Is there any reason for this? Is there any way to reduce the risk of pancreatic cancer?
LM: Here is some information about pancreatic cancer and people who may be at increased risk:
While many doctors know the "good living" methods of reducing cancer risk, please remind everyone of the strategy for success.
LM: Here are our guidelines on nutrition and physical activity for cancer prevention:
· Get to and stay at a healthy weight throughout life.
· Be physically active on a regular basis.
· Follow a healthy eating pattern at all ages.
· Avoid or limit alcohol.
More info here.
Thank you Dr. Makaroff!
Dr. Batchelor Discusses Cervical Cancer Screening
Kayla Batchelor, DO is a third year family medicine resident at Colquitt Regional Medical Center who graduated from Alabama College of Osteopathic Medicine in Dothan, Alabama.  She wrote the following article for the Moultrie Observer regarding the August 2020 updated guidelines on cervical cancer screening.